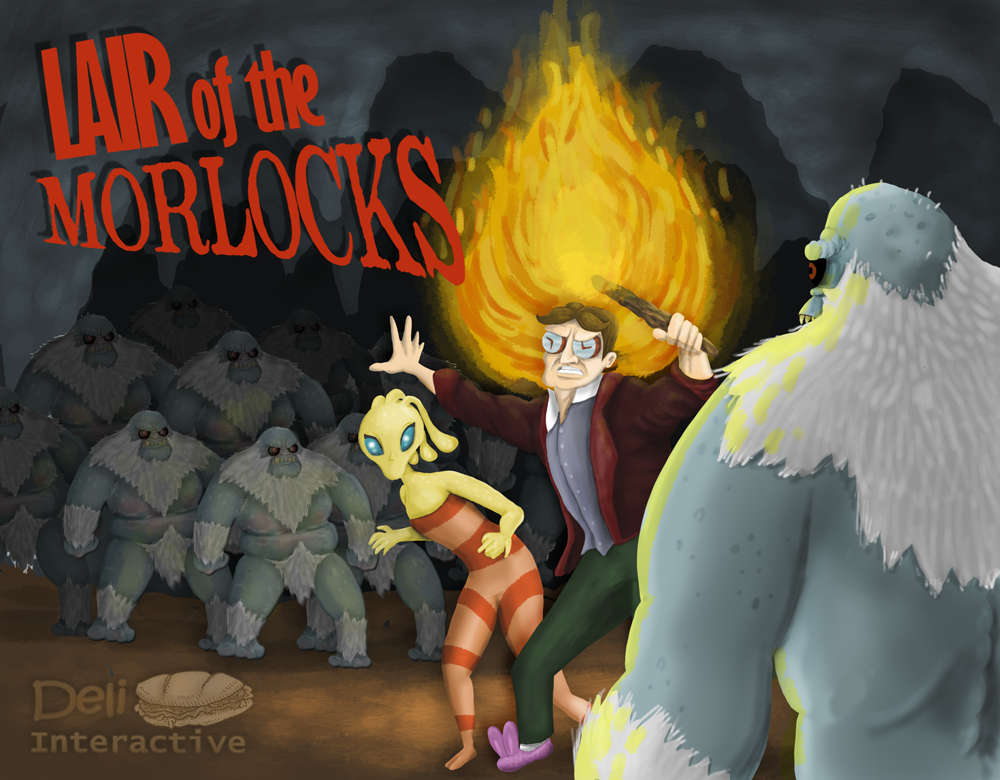 Lair of the Morlocks
Deli Interactive's official entry into Public Domain Jam 2 puts you in the shoes of The Time Traveller from the H.G. Well's classic: The Time Machine. In Lair of the Morlocks, you must showcase the power of wit over brawn by using the environment to outsmart your Morlock foes and retrieve your stolen Time Machine! Certain platforms and rocks can be destroyed with your handy torch, and their debris may find many uses in these dark caverns!
Along the way you may encounter some captured Eloi, a peaceful but naive race of future humans whom may reward you handily for rescuing them. Exploration and ingenuity is not only encouraged, but a necessity to this adventure!
Controls:
WASD to Move, Jump, and Duck.
Mouse to Look.
HOLD Left Click to Swing your Torch.
Download
Click download now to get access to the following files:
Lair of the Morlocks.zip
18 MB